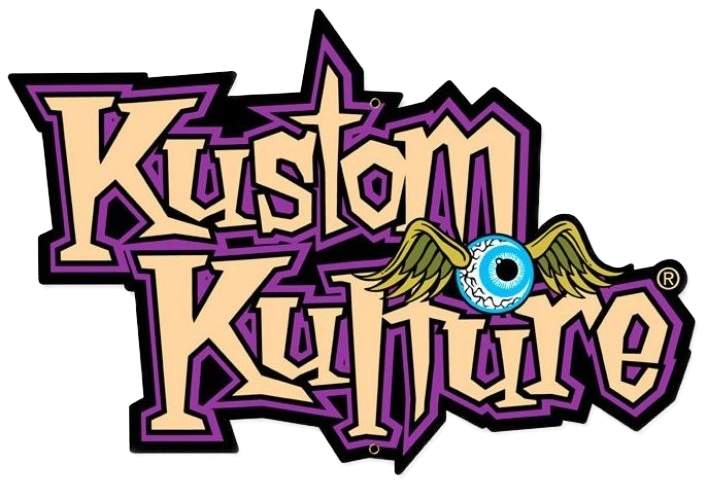 kustom culture in general
The Kustom Kulture was born in the United States 
in the 1940s when young people of the time 
embellished their cars, mainly old fords from the 
1930s to improve their power, reduce their weight
 or increase their performance, hence the resulting 
name HOT ROD

In the years that followed, artists such as von dutch
, or customizers such as ed roth, george barris,
 boyd coddingtom and many others helped to spread 
this movement in current culture.

Despite a slump following the oil shock of 1977, 
the Kustom Kulture has come back in force since 
the 2000s, many people who are fans of the 
"do it yourself" are bringing hot rods up to 
date but also rat rods, custom, leadsled or 
custom motorcycle, choppers.

Brands like lucky13, Dirt Devil, Von Dutch, 
Rumble 59 are fans of Kustom Kulture.

Pin-ups have also come back into fashion with
 a good number of women dressed as they were at 
the time, but the men are not left out with 
beautiful beards that bloom everywhere.

the tattoo has also democratized this trend, 
with many old school tattoos.
A HOT ROD modified in 1948 which after having raced for more than 20 years on the American salt lakes, is now driving in France. A history and a fantastic vehicle.
Read More
This film is a tribute to the Hot Rods of the 1940's and 1950's and to kustom kulture,
Faith Granger (actress and director) transmits to us in this film her real passion for hot rods.
Read More